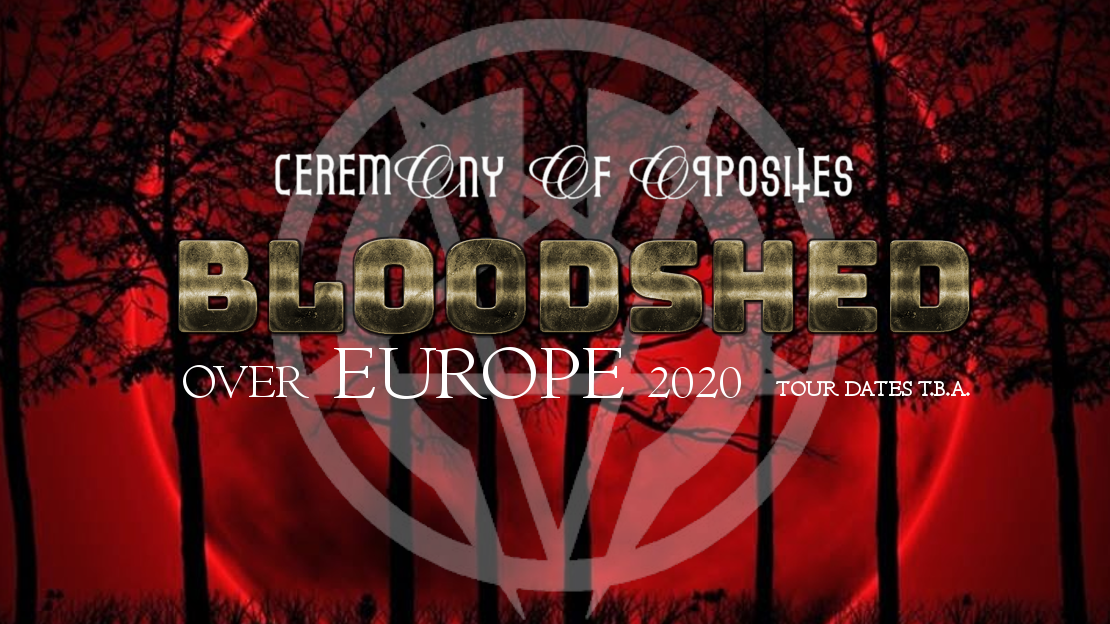 Ceremony of Opposites was formed in 2005 by As, Pascal and Marcel. The name Ceremony of Opposites was chosen because it shows the different personalities and musical taste of the bandmembers and has nothing to do with the album by Samael. Sander was recruited as the drummer and in September 2005 the demo "The Fear Within" was recorded.
At the end of 2006 the band re-entered the studio to record the first full length CD, called "Death's Dominion".
The style of the band is death-metal combined with influences from a.o. thrash-, viking- and black metal. In the songs you can hear the love the bandmembers have for bands like Cannibal Corpse, Vader, Amon Amarth and Arch Enemy. "Death's Dominion" is a step forward in the musical development of the band. No more clean vocals and stepping up the pace, without losing the melodic aspect in the music. In January 2009 the EP "Seeds of Ressurection" has been recorded.
The CD as well as the demo were supported by a lot of live shows. Ceremony of Opposites is well known for their energetic live shows and interaction with the audience. One of the highlights was the band's performance at the Metalcamp-festival 2008 in Slovenia. Ceremony of Opposites has shared the stage with a.o. After Forever, Born from Pain, Hail of Bullets, Sinister, Torture Squad, Trail of Tears, Arch Enemy, Iced Earth and Morbid Angel.
2009 has been a busy year for the band. Next to the many live shows and the recordings for "Seeds of Resurrection" the band was confronted with a line-up change. After 4 years Sander Jacobs decided to quit the band to focus on other things. For a period we've had several drummers. Right now we´re searching for a new drummer.
In 2010 the second album "Seeds of Resurrection" will be released by Painkiller Records and, as before, supported by a lot of live mayhem. See you on the road!!